John is board-certified in appellate practice by The Florida Bar, is a member of the American Law Institute, and has argued before all of Florida's state and federal appellate courts—including the Supreme Court of the United States. In addition to representing parties, he has represented various amici curiae (friends of the court), and wrote an amicus brief in the landmark age discrimination case Smith v. City of Jackson, presenting an entirely novel textual argument that the Supreme Court later used in its decision. His cases have been featured in the national media, including The Wall Street Journal, the New York Times, the Chicago Tribune and The National Law Journal. He has represented plaintiffs and defendants in dozens of class actions over the past 30 years, and he served on the ALI's Members Consultative Group for the class action treatise, "Principles of the Law of Aggregate Litigation."
John is a former chair of The Florida Bar's Appellate Certification Committee, which evaluates, tests, and determines which lawyers will be board-certified as appellate specialists in Florida. By election, he chaired the Bar's 1400-member Appellate Practice Section. By appointment of successive presidents of The Florida Bar, he served two terms as chair of Florida's Appellate Court Rules Committee—the committee that drafts the rules governing Florida's appellate courts.
He is the author of two chapters in the Florida Appellate Practice treatise published by The Florida Bar: Civil Appeals and The Record on Appeal – Civil Appeals. He has lectured and written on a range of appellate and class action topics, and he has served as a consultant and as an expert witness in the area of appellate practice. He has received Martindale-Hubbell's highest rating, and is named in the current editions of Best Lawyers in America, Florida Super Lawyers, Florida Trend's Legal Elite, and South Florida Legal Guide's Top Lawyers.
Apart from his law practice, John co-founded VaxCare, the national vaccination company. He is also the U.S. patent holder for a LIDAR-based biometric technology that matches consumers with best-fitting products.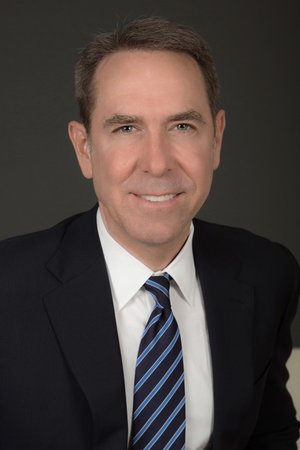 University of Florida, Fredric G. Levin College of Law
Juris Doctor, 1990
Member, American Law Institute
Co-Representative for the United States on the Class Actions Committee for the International Bar Association
Member, Florida Appellate Court Rules Committee
Past Chair, Florida Bar Appellate Certification Committee
Past Chair, Florida Appellate Court Rules Committee
Past Chair, Florida Bar Appellate Practice Section
Florida, Colorado, District of Columbia
Charlie is a highly experienced attorney who has engaged primarily in appellate practice during his legal career, which has also included holding public positions as executive director and lead administrator of two government agencies. His appellate practice has encompassed all state and federal appellate courts in Florida, with occasional practice before other federal circuit courts of appeal.
In a career that spans more than 30 years, Charlie has more than 100 reported decisions in state and federal courts. His notable cases include a 1989 victory before the Supreme Court of Florida that clarified the scope of the contemporary arbitration code with respect to enforcement of erroneous legal determinations by the arbitrator. He also won a unanimous reversal several years later before the Supreme Court of Florida that resulted in a modification of state law to adopt federal forum non conveniens standards.
Charlie earned his law degree from George Washington University, and spent almost 15 years as a partner in the appellate practice department of one of the largest law firms in the United States before entering public service. It was there that he and John met. He has prevailed in numerous state and federal commercial appeals. He has also successfully handled numerous pro bono matters supporting children's rights.
Charlie currently serves as chair of the Appellate Court Rules Committee General Practice Subcommittee and on a community-based not-for-profit board in Miami.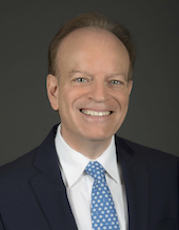 George Washington University Law School
Juris Doctor, 1982
Member, Appellate Court Rules Committee
Brian C. Tackenberg is a Florida Bar board-certified appellate lawyer. He began his legal career as a staff attorney for Florida Supreme Court Justice Barbara J. Pariente. While there, he performed legal analysis and provided recommendations to the court in a wide range of civil and criminal cases. Since joining the firm, Brian has dedicated his practice to representing clients in a wide array of appeals–spanning all areas of civil litigation. He has consistently been ranked as a "Rising Star" and "One to Watch" in the area of appellate practice by publications such as Super Lawyers and Best Lawyers.
Brian received his law degree from the University of Florida College of Law in 2013, graduating magna cum laude and attaining membership in the Order of the Coif—the most elite academic honorary in law school. He was a member and editor of the Florida Law Review. Prior to law school, Brian graduated summa cum laude from the University of Florida, where he had majored in finance and anthropology.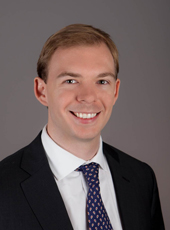 University of Florida, Fredric G. Levin College of Law
Juris Doctor, 2013
Former Third District Court of Appeal Judge Linda Ann Wells served on the Third District Court of Appeal for 14 years and has been a Florida Bar board-certified appellate specialist for over 20 years.
Upon graduating with honors from law school, Linda joined a well-established Miami law firm, where she would become both one of the firm's first female partners and its principal appellate practitioner. She further refined her appellate skills as a partner at a major Florida law firm and, subsequently, at a firm dedicated to appellate practice, where she remained until becoming the Chief District Legal Counsel for the Miami District of the Florida Department of Children & Families.
In recognition of her appellate expertise, Governor Bush appointed Linda in 2003 to the Third District Court of Appeal, where she would go on to become the court's first female Chief Judge.
During her judicial tenure, Judge Wells served as President of the Florida Conference of District Court of Appeal Judges, and as a member of The Florida Supreme Court Committee on Standard Jury Instructions in Civil Cases; the Florida Supreme Court Select Committee on Justice Teaching; and the Education Committee of Florida Conference of District Court of Appeal Judges. Additionally, Judge Wells served on the Florida Bar Family Law Section Rules Committee; the Bar's Appellate Practice Section's Rules Liaison Committee; and the Alumni Board of Directors for the Florida State University College of Law.
Linda has been a Fellow of the American Bar Foundation since 1998 and a member of the Dade County Bar Association since 1977—serving terms on both the board of directors and the executive committee (1996-1997). From 1991 through 2003, she was an Adjunct Professor of Law at St. Thomas University Law School. She has also been AV-rated by Martindale Hubbell for over 20 years.
In addition to her expertise as an appellate specialist, and her credibility when it comes to the firm's trial support work, Linda assists trial lawyers and their clients in four key ways:
First, Linda provides first-hand insight into the manner in which a recent member of a district court of appeal views the issues and arguments raised by opposing parties. Her insight helps us respond to opposing arguments when we draft answer briefs and reply briefs.
Second, Linda provides us a unique means to prepare for oral arguments: with her as part of the firm, we are able to better anticipate the issues and arguments most likely to be of concern to appellate judges.
Third, because of her court-side experience with the appellate process, the firm offers Linda's services as a consultant to other firms handling their own appeals when we are not representing the client as appellate counsel. These services include consultation on briefing and live moot court services.
Fourth, Linda provides the firm with a judicial perspective on how to reverse adverse judgments, with insight into the best way to focus the initial brief on the most critical issues for appeal with clarity and acute awareness of what appellate judges find persuasive.