MIAMI – November 7, 2017 –Former Third District Court of Appeal Judge Linda Ann Wells—a Florida Bar board-certified appellate specialist for over 20 years—joined the Crabtree & Auslander appellate practice law firm.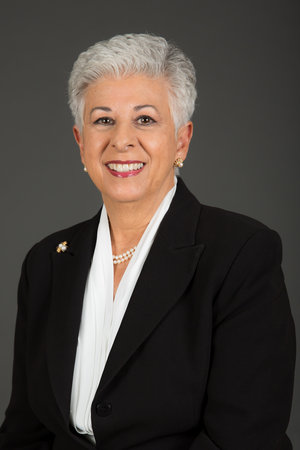 "Linda brings in-depth knowledge of the judicial system and sweeping legal expertise to our practice areas—appeals and class actions," John Crabtree, managing partner at Crabtree & Auslander, said. "Her focus and dedication to practice and professionalism fit perfectly with Crabtree & Auslander's mission of providing top-tier, specialized legal services."
Upon graduating with honors from law school, Linda joined the Fine Jacobson law firm, where she became one of the firm's first female partners and its principal appellate practitioner. It was there she first worked with C&A partner Charlie Auslander as part of former Chief Justice Arthur England's appellate department. She then worked as an appellate practitioner at two other well-respected Miami law firms, until becoming the Chief Legal Counsel for the Florida Department of Children & Families in Miami-Dade and Monroe Counties. From 1991-2003, she was an Adjunct Professor of Law at St. Thomas University Law School.
In recognition of her appellate expertise, Governor Bush appointed Linda in 2003 to the Third District Court of Appeal, where she would go on to become the court's first female Chief Judge.
Despite the demanding nature of her position as an appellate judge, Linda continued to advance the legal community in multiple ways. She served as President of the Florida Conference of District Court of Appeal Judges, and she served as a member of The Florida Supreme Court Committee on Standard Jury Instructions in Civil Cases; the Florida Supreme Court Select Committee on Justice Teaching; and the Education Committee of Florida Conference of District Court of Appeal Judges. Linda additionally served on the Florida Bar Family Law Section Rules Committee; the Bar's Appellate Practice Section's Rules Liaison Committee; and the Alumni Board of Directors for the Florida State University College of Law. She has been a Fellow of the American Bar Foundation since 1998 and a member of the Dade County Bar Association since 1977—serving terms on both the board of directors and the executive committee (1996-1997). She has been AV-rated by Martindale Hubbell for over 20 years.
Media Contact
Paula Kordi
Public Relations/GrupoUno
[email protected]
(305) 448-6111